BACK TO GALLERY
Smalls Falls
Original Art

This image is for sale
$2000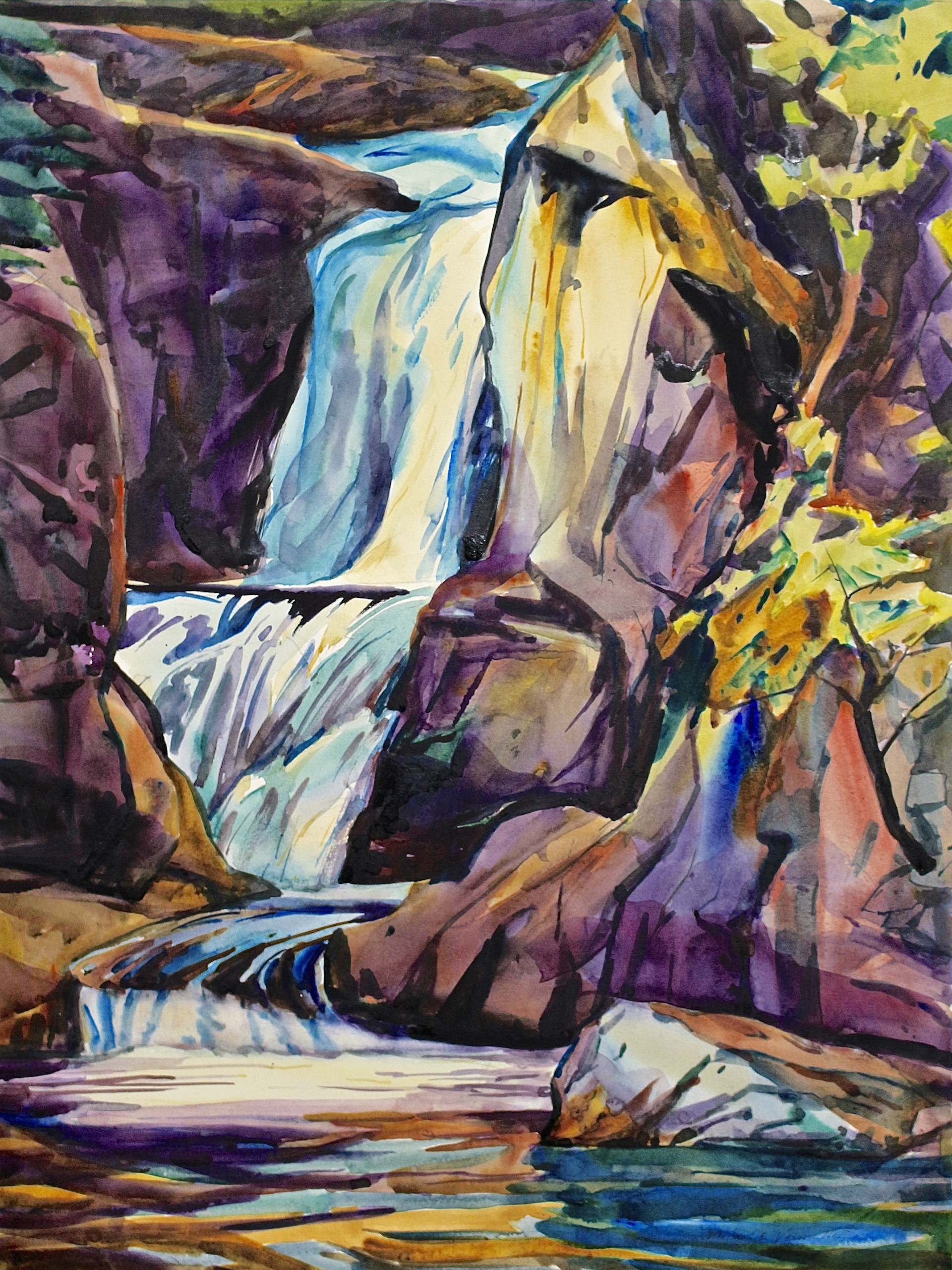 Roll over image to zoom in on photo details.
This watercolor was painted en plein air in June 2019 in the New England Watercolor invitational called, "A Brush With Nature" The watercolor is painted on vintage Whattman watercolor paper and depicts the afternoon light on the falls.
Artist Info
Michael E. Vermette
14 Rolling Thunder Drive
Indian Island Maine 04468
207-827-7573
Michael.Vermette@roadrunner.com
Michael E. Vermette NEWS Signature Member
www.michaelevermette.com Michael.Vermette@roadrunner.com
Michael E. Vermette graduated from Maine College of Art, receiving his B.F.A Painting degree in 1980. He received his Certification in K-12 Art Education in 1986 through the University of Maine at Orono. A full-time artist and part-time teacher, Michael has been painting in watercolor for over forty years and has won numerous awards for his work, including the Marilyn Sabin Award, The Lauran Coleman Award and the Beverly Award at the 12th,13th and 14th Biennial North American Open Shows of the New England Watercolor Society, where he has been awarded signature membership. Most recently, Michael is the 2018 first place winner of the Castine Plein Air Festival, and was the Festival winner in 2015, in Castine, Maine.
Michael leads several plein air painting workshops in Maine and New Hampshire in watercolor throughout the year. He is a Monhegan Artists' Residency Fellow and a 2011 Baxter State Park Artist-in-Residence. He was also an Artist-in-Residence at Acadia National Park twice in 1999 and 2006. His watercolors are in private collections throughout the country and internationally. In Maine, his works have been shown in numerous galleries shows and he is currently represented by the Frame and Art Gallery in Yarmouth, The Lupine Gallery on Monhegan Island, the North Light Gallery in Millinocket, and the Gleason Fine Art Gallery where he recently has a major show of his Katahdin Lake watercolors in Boothbay Harbor, Maine .
BACK TO GALLERY